ZURNOIL Industrial Lubricants
ZURNOIL was founded in 1883 by O.F. Zurn in North Philadelphia, and for the 136 years to follow, the family-owned company continuously manufactured straight and soluble oils for the metalworking industry in the same building on North Broad Street until 2019, when, following the merging of ZURNOIL and International Chemical Company in 2016, the operations were moved to the ICC facilities a mile and a half away on North Mascher Street.
Today, ICC continues to manufacture ZURNOIL fluids using the same exacting attention to chemical craftsmanship pioneered by O.F. Zurn at the very beginning. From machine maintenance lubricants that incorporate only premium Group II base oils, to robust metalworking and metal-cutting straight and soluble oils, and finally to specialty products like bio-based minimum quantity lubricants, quench oil, and concrete form release lubricants, ZURNOIL industrial fluids have your needs covered.
Together, ICC and ZURNOIL manufacture a comprehensive portfolio of products for a wide variety of industries, product streams, and industrial applications. Get in touch today and let us know how we can help you improve your operations, lower costs, and consolidate your industrial fluids!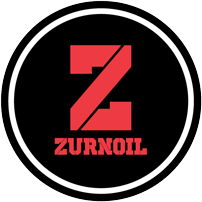 Click on the logo at left
for more information
about ZURNOIL products.